Google chrome is best when it comes to the category of "browsers", but still there are a few bugs people encounter on a daily basis, they are not huge but still they are bugs. As a result of the end user's experience is affected, so we are going to solve one today "prioritize URL over SEARCH in Google Chrome".
Today we will be looking at "how a bug in google chrome affects the Omnibox search", which as a result, prioritizes URLs over SEARCH. From the picture below you can see that when typing an "a" inside the google chrome Omnibox search, the results shown are not "URLs" but instead they are "Simple Search Results".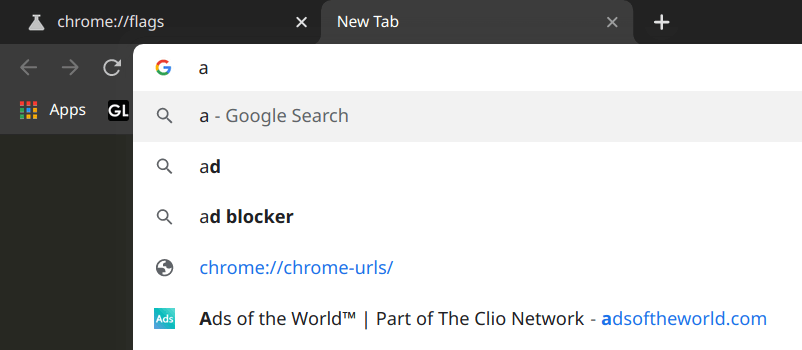 Go with the steps to achieve the solution.
Step 1: Open the chrome flags
You have to type "chrome://flags" in the "Omnibox Search Bar" or we can say in the "URL Bar", as shown below.

Step 2: Search for the appropriate flag
From above, after you are in the "chrome://flags" window, search for "Omnibox Google Drive Document suggestions".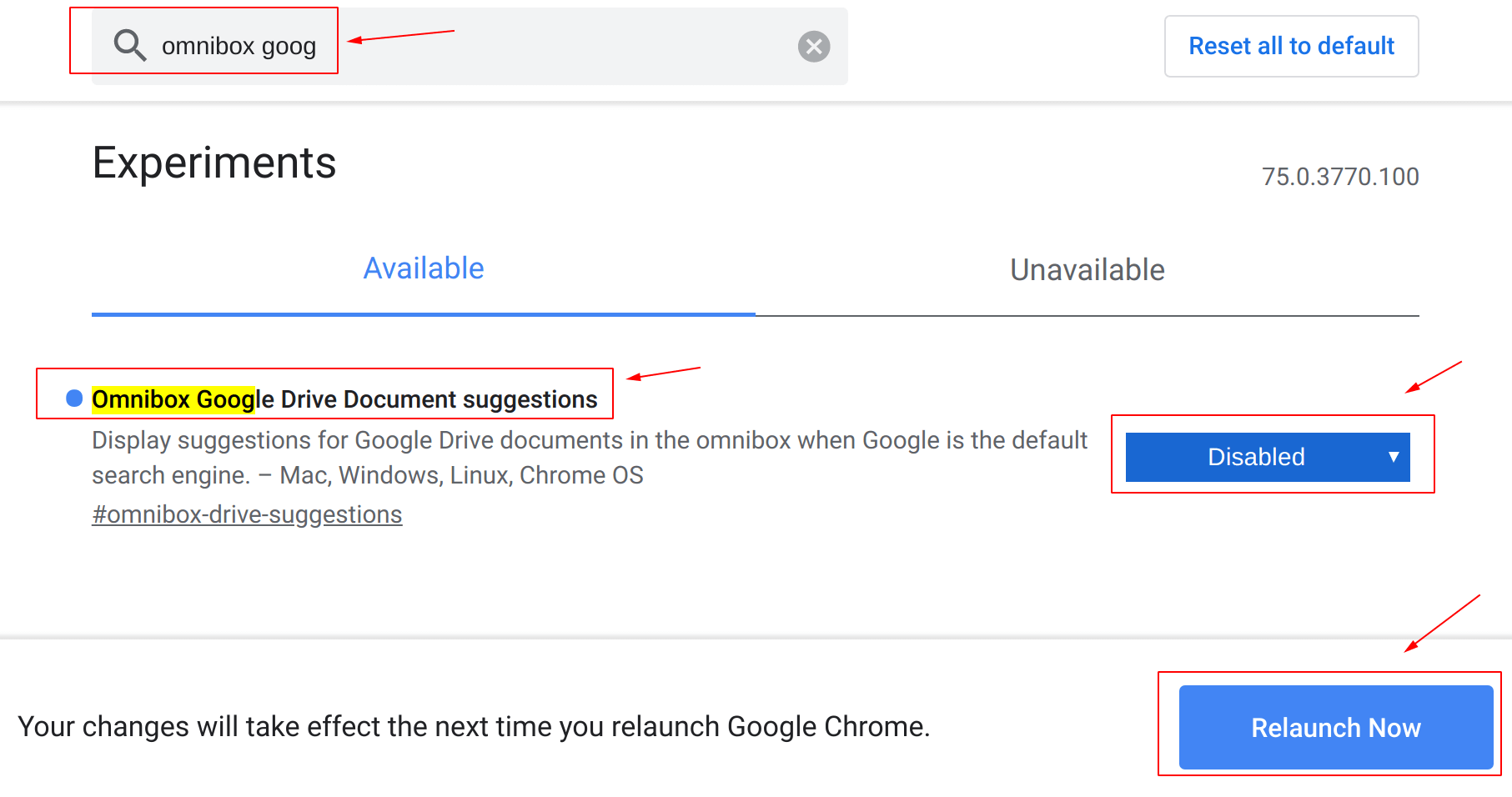 You can see that the current value is set to "Default" which we have to change to "Disabled", as shown in the screenshot above. After that, you will be seeing a "Relaunch Now" button on the bottom of this screen, simply click on that, your google chrome will be reloaded with the new settings.
Step 3: Check the new settings
Now that the google chrome is launched with new settings, let us check it whether is correctly working or not.
From the picture below, when we typed the character "a", you can see that now it is not prioritizing "Searches over URLs".

Conclusion
So today we have solved "prioritize URL over SEARCH in Google Chrome", one of the bugs in the google chrome using it chrome flags.